Noticias
Lea los últimos desarrollos de iToo Software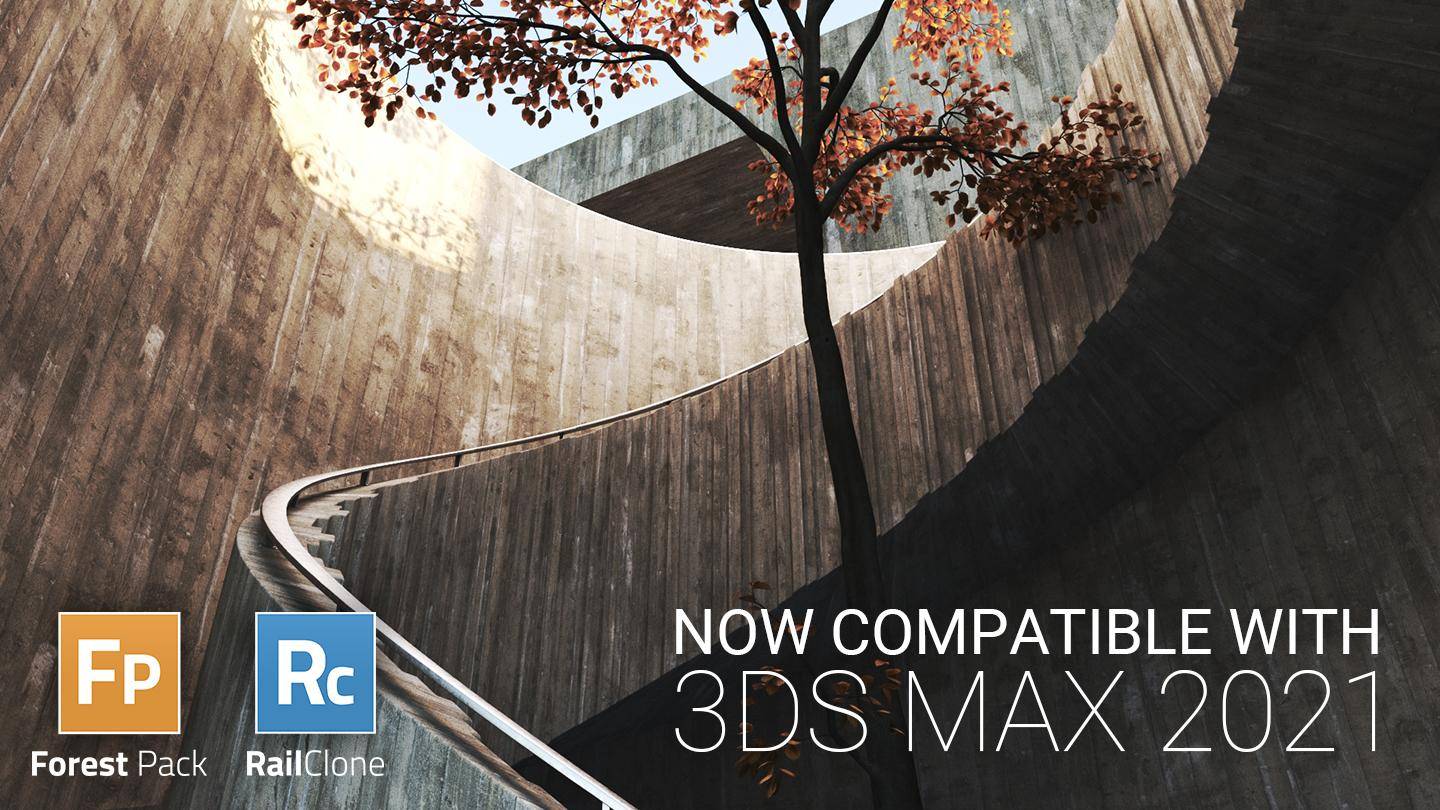 We're pleased to announce that RailClone and Forest Pack are now fully compatible with 3ds Max 2021 and the latest stable builds of V-Ray. To see all the latest changes, check out the online release notes for Forest Pack and RailClone, or to jump straight to the download, please visit your user panel. 
In addition to compatibility with the new version of Max, the latest RailClone release also fixes several bugs and removes even more restrictions from the free Lite version. From now on RailClone Lite objects can be collapsed to an editable mesh, making it much easier to export their geometry to other applications such as Unreal Engine or Unity. 
We'd also like to remind users that the Lite version has had significantly fewer limitations since the release of RailClone 4. In the past, one of the major limitations of using the lite version in production was the fact that it restricted you to using flat splines. This limitation has been removed, and the free lite version can now use the same advanced deformation modes as found in the full commercial version. To demonstrate how they work, here's a brand new quick tip tutorial. 
Our free plugins Glue, Spline Offset and Clone are also fully compatible with 3ds Max 2021. Just install the 2020 version found in the downloads. You can find out more about our free plugins, including easy-to-follow installation instructions, here
These releases form a part of our ongoing 2020 development schedule which will also see a major release of Forest Pack this summer. Keep an eye out for more information coming soon!