Новости
Ознакомьтесь с последними разработками от iToo Software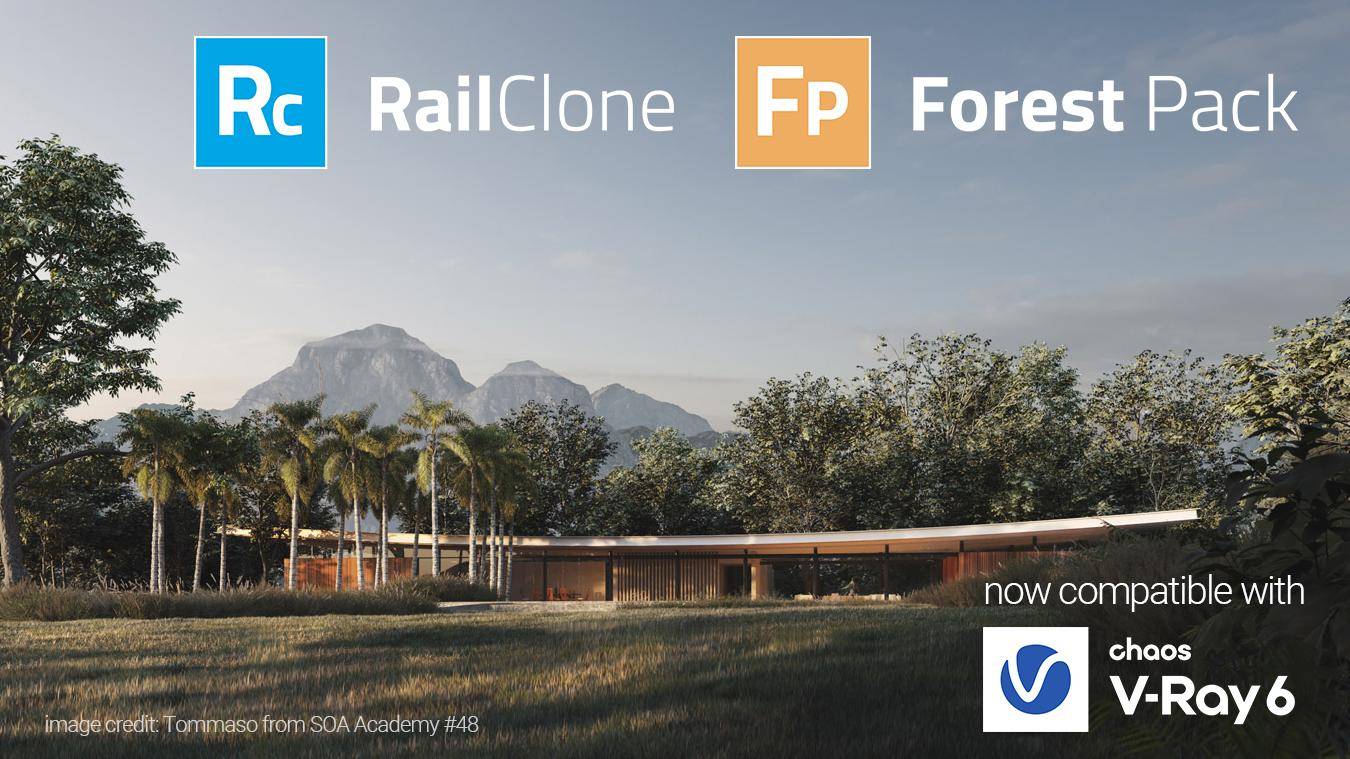 3ds Max's most powerful layout, modelling, and scene assembly plugins are now fully compatible with V-Ray 6, so there's no need to compromise on your scattering tools.
As always with our V-Ray integrations, all of Forest Pack's features are fully supported, including several that our users find invaluable for their day-to-day work. 
That includes features like edge clipping, that allow you to efficiently scatter large patches of ground cover all while maintaining well-defined boundary edges; advanced areas, including the ability to paint on surfaces, exclude scattered items using objects, and even connect Forest Pack objects to simulate an interdependent ecosystem;  the ability to scatter animated objects with several options to control, randomise and offset playback for total control; plus much more!
RailClone has also been updated and is now compatible with the latest V-Ray release, with full support and too many invaluable features to list! 
If you're new to Forest Pack or RailClone visit the product pages to learn more about the plugins' extensive range of benefits. 
Existing customers can get the new releases of Forest Pack and RailClone by visiting the "My Products" section of your user panel. If you already own one of the plugins and you want to try the other, there are advantages when purchasing a second license. Jump to your user panel to learn more.