Новости
Ознакомьтесь с последними разработками от iToo Software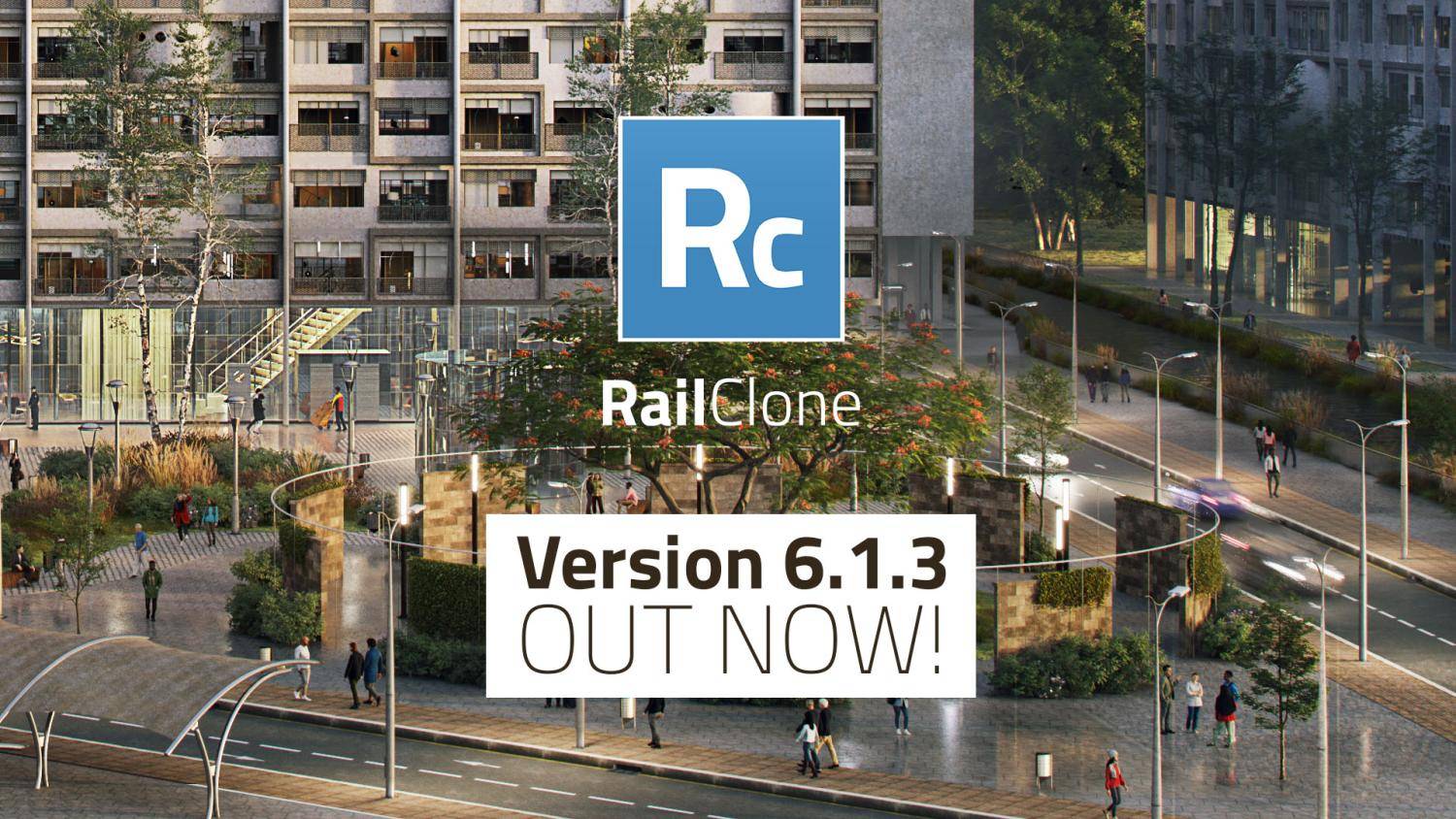 We are pleased to announce the release of RailClone 6.1.3. This latest update reaffirms our commitment to continuous improvement, focusing primarily on resolving issues to enhance the user experience.
This release isn't about introducing new features or capabilities, but rather about refining the existing ones. It's about making the software more reliable, efficient, and user-friendly. Here are the key fixes included in this update:
Material Operator Fix: The issue where the Material operator did not change the material ID for non-instanced segments when using Proxy Cache in Corona Renderer has been addressed.
Clipping Update: There were instances where clipping was not properly updated when assigning a new Spline to A2S Clipping area. This has been fixed in the new release.
RailClone Tools Stability: A rare crash that occurred while using RailClone Tools->Instantiate has been resolved, enhancing the stability of the software.
Numeric->Selector Fix: An issue where Numeric->Selector became Float when loading via the library has been fixed.
Random Node Adjustment: The Random node has been adjusted so that the Max value can no longer be less than Min, preventing potential errors.
YSplineNextMatID/YSplinePrevMatID Fix: The 'YSplineNextMatID/YSplinePrevMatID' attributes were returning incorrect values. This issue also affected the Selector node when using the 'YSpline Next MatID' condition. Both issues have been addressed in this update.
Random Node 'Percentage' Fix: A bug from RC 6.1.1 where the Random node of type 'Percentage' always returned zero has been fixed.
Stay tuned for more updates as we continue to refine and enhance RailClone, ensuring it remains the go-to solution for parametric modeling and rendering.
For more details, please check the release notes.
Where to download?
RailClone 6.1.3 is available right now from your User Panel. Just visit the My Products section to download
If your maintenance has expired, don't worry it can be renewed for another year with no penalty for lapsed plans.
Update to RailClone 6.1.3 now!
 
Never tried RailClone?
If you've yet to discover the benefits of RailClone, then there's never been a better time. You can try the Lite version free of charge, even commercially. Just visit the product page or use the button below to download the installer. When you're ready to upgrade for the full experience, you can purchase RailClone Pro from our online store.
 
FREE Lite VersionPurchase PRO Version
As always, we're excited to see the work you'll create with these improvements. Stay tuned for more updates as we continue to innovate and make RailClone the go-to solution for your parametric modeling needs.