Forest Pack 7.3 available now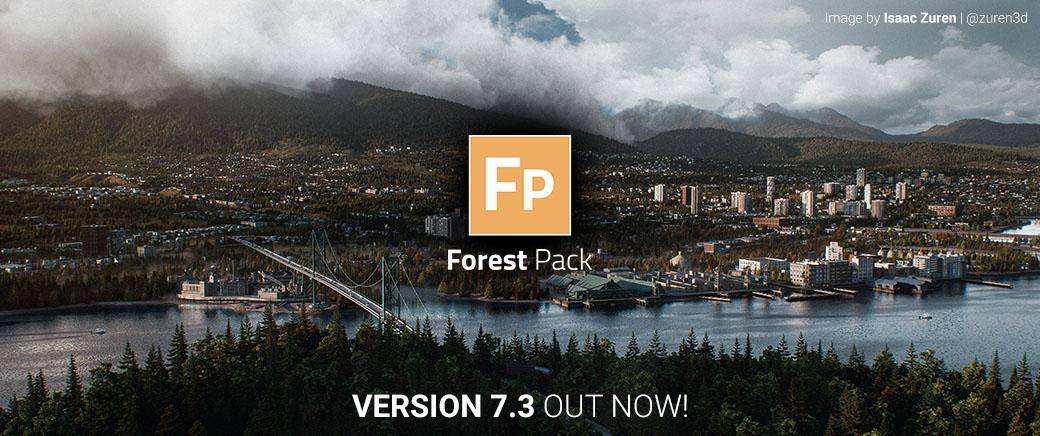 There's no better way to start a new year than with a crisp new version of Forest Pack. Hot on the heels of our major RailClone release, we have a handy new update for Forest Pack. 
There are two big improvements in this release. Firstly, the way we handle groups has been completely rewritten. In previous versions when using groups with random transforms, surface conforms, areas, or camera clipping then each member of that group was processed individually. In the latest version, the whole group is now considered as a single object. Of course, if you prefer the old behaviour, you can simply switch between them using the new Keep Group Hierarchy option in the Geometry rollout. 
To see a demo of Forest Pack 7.3's latest  features and learn how to start using them straight away, check out our latest tutorial.
The second big improvement makes it much easier to assign specific geometry to reference objects. In previous versions, when using markers a random object from the items list would be applied. In the latest version, you now have an option to match the geometry to the marker by name. This gives you complete control over which models you want on each reference object.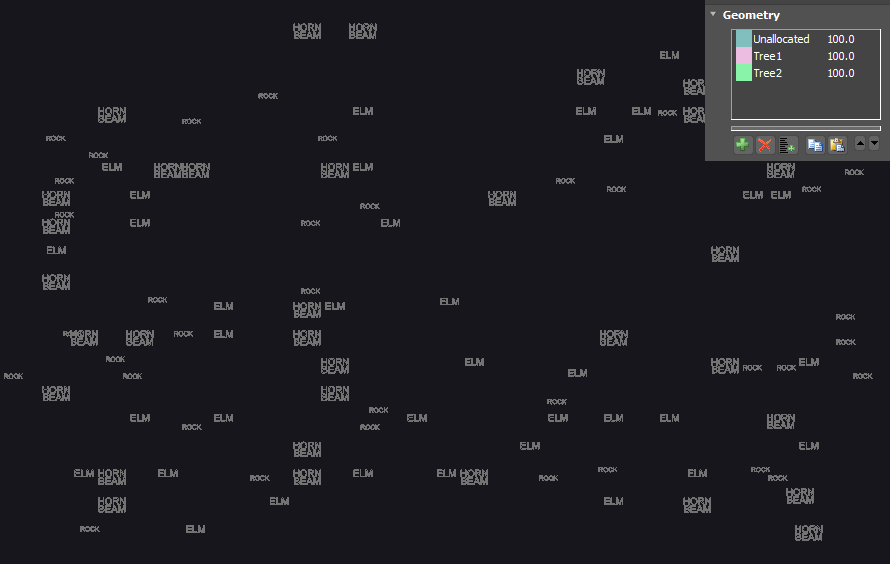 Forest Pack now supports VRayVolumeGrid objects. This means that you can now add volumetric effects to Forest Pack's expanding list of objects that can be scattered - alongside existing support for geometry, lights, splines, and several other types of non-geometric objects.
Talking of lights, we're pleased to say scattering them is now much more efficient thanks to version 7.3's ability to use native V-Ray instancing. This also means that the colour of lights can now be randomised using Forest Colour or V-Ray's own maps. This feature does require V-Ray 5.2 or greater though, so make sure you're up to date! 
This release stays on the cutting edge with compatibility for Arnold 7. Previous Arnold versions are no longer supported so make sure you upgrade to the latest release from the Arnold website. You'll know if you need to upgrade because Forest will let you know with a warning message. 
There are many more small improvements and fixes, including the removal of the automatic creation of billboards from the forest_templates layer, the reintroduction of the camera parameter for manually selecting cameras, support for importing non-geometric objects from the library browser, and more. To see a full list, visit the online release notes. 
Where to download?
Forest Pack 7.3 is out now. To get it, visit the My Products section of your User Panels. 
Update to Forest Pack 7.3 now!
Never tried Forest Pack?
If you're not yet a Forest Pack user, we'd like to remind you that we have a free Lite version available that has many of the features of the Pro edition, never expires and can be used commercially. You can download it from the Forest Pack product page. 
FREE Lite VersionPurchase PRO Version