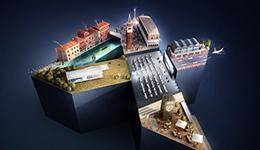 From Friday, 04-October-2013 to Saturday, 05-October-2013 in Venice.
We never imagined our first visit to Venice would be the beginning of a great relationship with
State of Art Academy
. Gianpiero, Roberto, and the rest of the SoA team welcomed us with open arms. Over two sessions we unveiled Forest  Pack 4 and RailClone2 with a gratifyingly appreciative reception from everyone who attended.
You can see the extended information here: More info