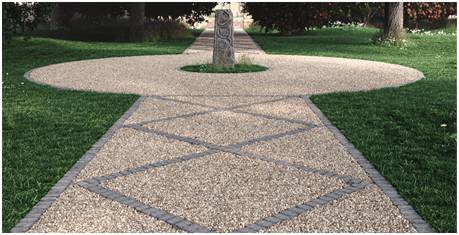 Edge Mode
Perfect Edges every time are easy with Forest Pack's innovative Edge Mode. This feature can automatically remove elements from the scattered geometry to ensure that boundaries are crisp and clean.
Falloff Curves
Control the size and density of objects around the perimeter of a scatter area using Falloff Curves. Used in combination with include and exclude areas, it's easy to add or subtract items around the base of other objects, including other Forest Objects!
Altitude
Control scale and density using Altitude based falloff. For example due to lack of oxygen, trees often get smaller and more sparse at higher altitudes.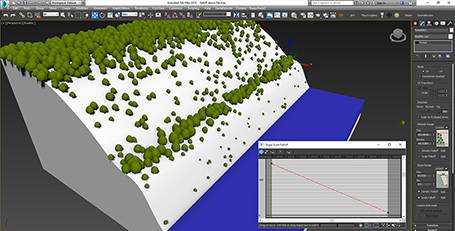 Slope Angle
Control scale and density using Slope based falloff. Prevent trees growing on surfaces that are too steep to create naturalistic growth patterns on terrain