The following commercial render farms have official support for iToo Software plugins:

Rebus Farm
Rebus Render Farm provides a 24/7 render service, while maintaining service oriented contact to the customer.Our unique system offers an easy-to-use interface with perfect monitoring of the render process while having full control over your render projects at any time. Rebus Render Farm supports a wide range of 3D applications and plugins and continuously develops and researches new technologies to improve the service. www.rebusfarm.net

Ranch Computing
Ranch Computing is a powerful yet easy to use CPU/GPU render farm which offers best value for money on the market. Benefit from the best of an automated service (24/7, with constant monitoring of your projects) along with a personalized support to answer all your questions (97% of satisfaction). Our last generation Xeon computers and smart software are optimized to render all your 3D projects at an incredible speed! We save your time so that you can dedicate it to what you are best at: creativity. More information and 30€ free trial credit: https://www.ranchcomputing.com/en

YellowDog
YellowDog speeds up and simplifies cloud rendering for 3D and VFX artists by giving you access to hundreds of thousands of cores across multiple providers, but with none of the hassle of setting up with multiple vendors. Best of all, we fix your price before you start. It's what the folks at YellowDog call Limitless Compute.

GarageFarm.NET Ltd
GarageFarm.NET has been offering rendering solutions since 2010. A 10 people team guarantees 24/7 top quality support and responsiveness for our clients. We offer unbeatable prices coupled with new technology that has made thousands of customers from over 40 countries happy. We speak English, Korean, and Japanese.

Copernicus Computing
We are 3D graphics experts, and we offer 24/7 support (in English and Polish). Our goal is to give you the best render farm service at a very low price with just one click away. You're going to have a hassle-free experience through our automatic rendering process through the convenience of a dashboard to easily control and manage your projects.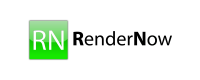 RenderNow
The Render Now is a render service that aims to bring down the overall cost and speed of rendering whatever the size of the project, insuring your animation or still images are rendered and complete to meet your deadline. RenderNow offer a service for anyone who has a project which requires substantial render power to reach a deadline. We have our own dedicated render farm in house which comprises of top of the range, custom tuned hardware. www.rendernow.co.uk

RenderCore Lab Inc.
Founded in Hollywood in 2002, Rendercore offers on-demand, high performance remote rendering services for customers from such diversified industries such as architectural, entertainment an industrial design. With over 3Tera Hz computing power, and cloud computing infrastructure, Rendercore's render farm provides instant outsource rendering capacity for users of: 3ds Max , V-Ray for 3ds Max , After Effects , Blender , Brazil , C4D , V-Ray for C4D , Lightwave , Maya , V-Ray for Maya , Modo , Softimage / XSI , and V- Ray Standalone. www.rendercore.com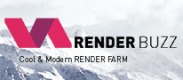 Render Buzz
Simplicity & affordable power ULTRA easy-to-use and affordable render farm which will brings serious power into your rendering pipeline in minutes. Real-time preview and single-click interface makes it smooth, efficient and intuitive tool to save your precious time. All designed to give you the best and very modern user expirience avaliable today For all 3ds Max, Cinema 4D and Maya users. Vray & Corona support.

Render Boost
At Render Boost we offer automated single click rendering services along with 24/7 technical support for a wide range of render engines, and plugins for 3Ds Max with a speed of over 12000 GHz CPU and 71,100 CUDA cores GPU power. We have raised the bar for other competitors in the cloud rendering industry, and besides that we offer the lowest rates available in the market. Our rendering rates are affordable for both freelance animators, designers as well as large scale companies who are seeking the best out of a rendering farm. The sole aim of Render Boost is to bring your creativity to live - Contact us now to get more info. info@renderboost.com

Renderwow
Renderwow is simple to use, less costly and amazingly fast, making you feel as if you are working with a super computer, while significantly improving your work efficiency. Renderwow supports V-Ray for SketchUp, V-Ray for 3ds Max, V-Ray for Rhino, and C4D and is very user-friendly. All you need to do is click Renderwow button within SketchUp, 3ds Max, Rhino and C4D and all other steps, including packaging, compressing, uploading, rendering and downloading, will be completed automatically;Renderwow provides a 24/7 online render service. You can use Renderwow anytime and anywhere as long as your computer is connected to the Internet.