Smart Assets for Building Better Worlds
TheParametricLibrary is an exclusive range of high-quality collections for RailClone Pro that are only available from iToosoft. Far more than just another stock library, our smart assets can be customised to quickly build impressive worlds without compromising your vision.
Our ready-to-use assets take the hard work out of parametric design, allowing you to use advanced RailClone Pro techniques in minutes rather than hours. If you're able to create a spline and edit some parameters, then you already know everything you need to create a model that can be customised to create thousands of variations.
Required Software
RailClone
OFFICIAL PRODUCT
FEATURES
PARAMETRIC WORLDS MADE EASY
Why use fixed stock models when you could use flexible rule-based assets that can be effortlessly adapted to fit your client's needs.
One style, limitless variations. By just adjusting a few parameters, each of our parametric objects can be used to create 1000s of different versions.
Forget about memory limitations. TheParametricLibrary benefits from RailClone Pro's smart instancing technology, making it possible to render huge polycounts without taxing your PC.
All our TheParametricLibrary assets are compatible with 3ds Max 2014 and above with PBR-based material libraries for V-Ray, Corona, and Arnold.
HIGHLIGHTS OF RECENT COLLECTIONS
DESIGNED FOR THE WAY YOU WORK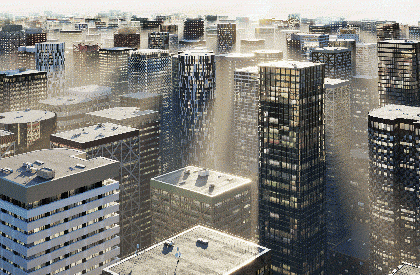 Perfect for day or night renders
The Background Buildings libraries are designed to add detail to the mid to background of your scenes, day or night! Each building includes an option to enable self illuminated interiors to add an extra level of realism to your night shots or the shadow side of buildings in day renders.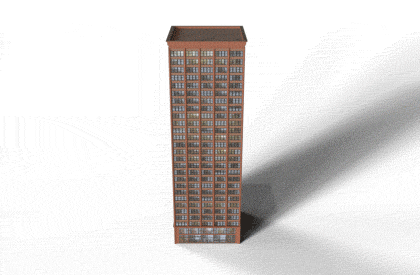 Versatile building footprints
Most building assets have a fixed footprint that may not work for your scene. The Background Building collections allow you to use any footprint simply by drawing a closed spline, including the ability to create straight or curved facades.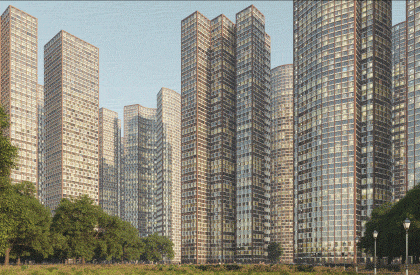 Randomisation
As well as being able to choose materials and building height manually, it's also possible to fully randomise the Background Buildings allowing you to achieve nearly limitless variations and disguise repetition.