News
Read the latest developments from iToo Software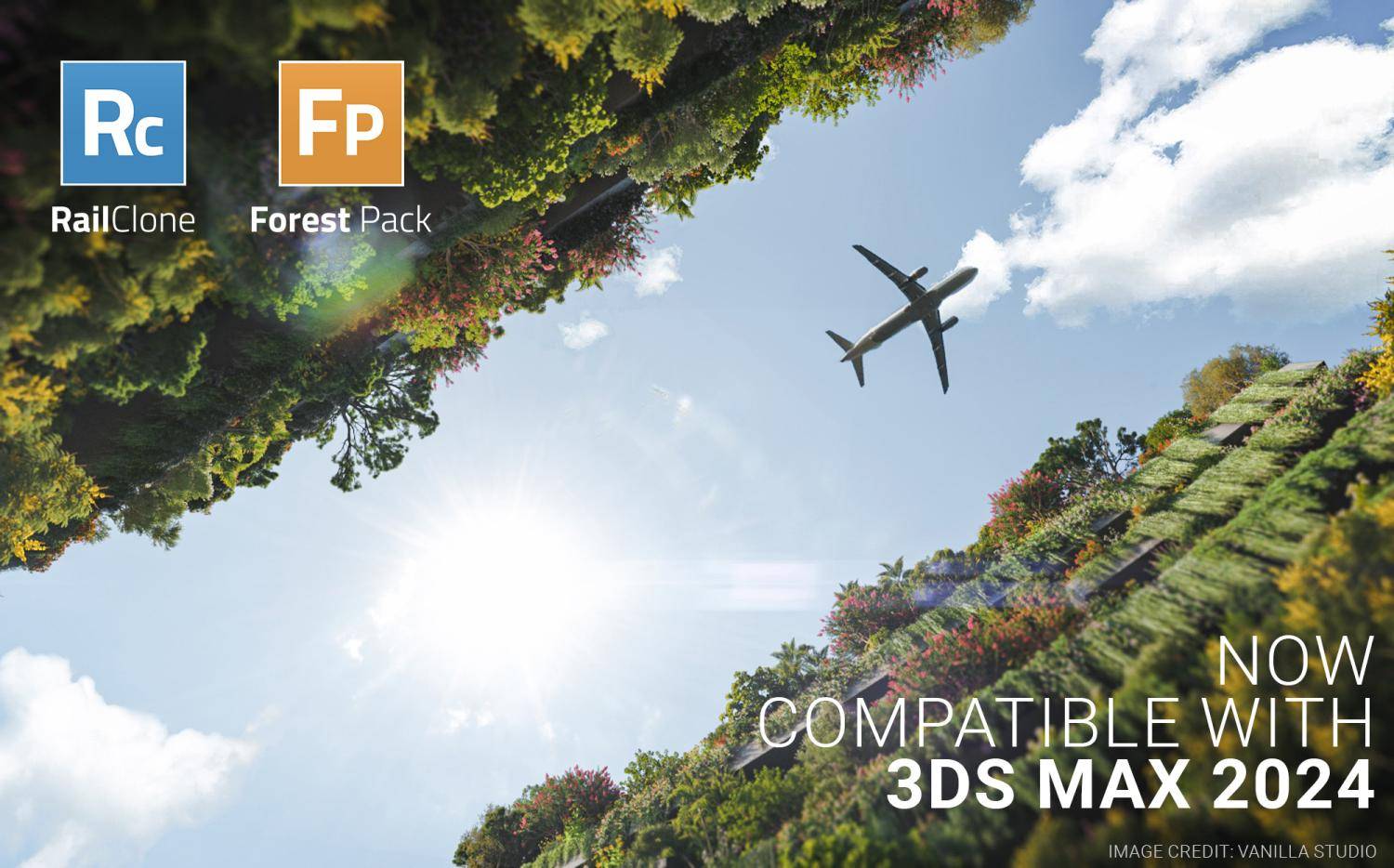 Our industry-leading scattering, layout, modelling, and scene assembly plugins are now fully compatible with 3ds max 2024!
If you've been waiting for compatibility with your favourite plugins to use 3ds Max's exciting 2024 update, including a new boolean modifier, improved array tool, openVDB Meshing, OCIO colour management, and new slate editor, then the wait is over! 
Forest Pack and RailClone are now compatible with 3ds Max 2024 and the latest builds of V-Ray, Arnold and Corona. We're also pleased to announce that the latest version of V-Ray now supports Forest Pack's edge trimming mode even when rendering on the GPU. 
Existing customers on an active maintenance plan can get the new releases of Forest Pack and RailClone by visiting the "My Products" section of your user panel. If your maintenance has expired, you can renew it from the Licenses section of your user panel. Remember, there's currently no penalty if your license has already lapsed, you can simply restart your maintenance and download the latest versions. 
Free Lite Versions
If you're not yet a Forest Pack or RailClone user, why not give them a try? Lite versions of the plugins are available that offer many of the same features as the full release, can be used commercially, and never expire! You can download a 3ds Max 2024 compatible version from the ForestPack and RailClone product pages.
SplineOffset, Clone, Glue and Colour Edge
Don't forget we also have several invaluable free plugins including Clone, SplineOffset, Glue and Color Edge which are also now compatible with 3ds Max 2024. You can learn more about them in the Free Plugins section of our website.
RailClone 6 beta
If you want to get a head start on the upcoming release of RailClone, then we;ve also released a version of RailClone 6 beta that's compatible with Max 2024. There's loads of new stuff to try out including the RailClone Slicer Modifier, always on top style editor, the ability to add items to the library in a couple of clicks, loads of style editor improvements, and more.
Users with an active maintenance plan can download it from the Betas section of their user pane. To see a full list of what's new, check out the news posts on our forum.