High quality plant models from iToo Software
The3dGarden is a range of high-quality tree and plant models available exclusively from iToo Software. All our assets feature trunks and leaves derived from photogrammetry and photo-scanning to provide the highest levels of realism and botanical accuracy.
The collections are designed to take full advantage of Forest Pack Pro. After installation, assets are immediately available in the Forest Pack library browser with materials for V-Ray and Corona Render to make quickly populating your scenes as easy as possible.
Compatible Software
Forest Pack
OFFICIAL PRODUCT
FEATURES
REALISM HAS NEVER BEEN EASIER
The3DGarden's ever expanding library includes a wide range of plants from ground cover to trees, and everything in between. Assets for different seasons, ages, biomes, plus several variations per plant make creating natural looking vegetation simple.
The3dGarden collections feature all the detail you need to create highly realistic visualisations. With detailed real geometry for leaves and high quality PBR materials, our assets will bring your scenes to life and exceed your client's expectations.
Time spent importing models, converting materials and repathing bitmaps is time wasted. All of The3DGarden collections are fully integrated into Forest Pack Pro's built in library browser. All you need to do is pick the assets you want to scatter, and Forest Pack takes care of the rest.
The3dGarden collections are fully compatible with Forest Pack Pro and 3ds Max 2014 or above with material libraries for V-Ray and Corona. To add natural variation to the foliage, our libraries take full advantage of Forest Colour where it's appropriate.
HIGHLIGHTS OF RECENT COLLECTIONS
STRIVING FOR REALISM WITH EVERY ASSET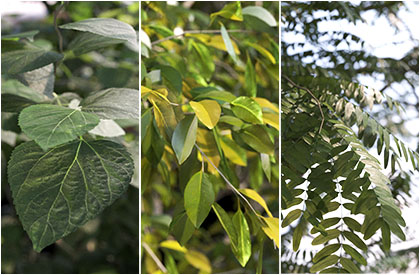 Realistic leaves
All our libraries use real geometry for leaves with high quality photoscanned textures. Not only does this help the plants to reflect light more accurately, but by using real geometry instead of cards, we minimise overdraw which can have a negative impact on render times.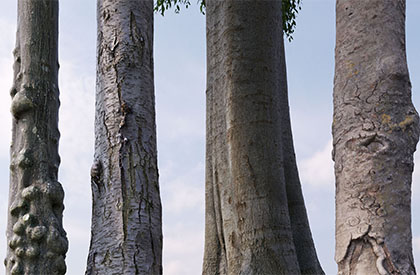 Detailed geometry
Our latest collections all feature detailed trunk geometry and textures created from life by scanning real trees. This makes our assets ideal for the use in the foreground of your renders where realism is of the utmost importance, and thanks to Forest Packs instancing power, there's no need to compromise for backgrounds either.
Ready-to-use presets
Our collections of smaller plants and ground cover include several ready-to use presets to save you time. Just load a preset and pick the areas for a shortcut to stunning scatters. If you want more artistic control, you can still easily create your own combinations of species using the individual plant models.
OUR COLLECTIONS
EVERYTHING YOU NEED FOR RENDERING NATURE