News
Read the latest developments from iToo Software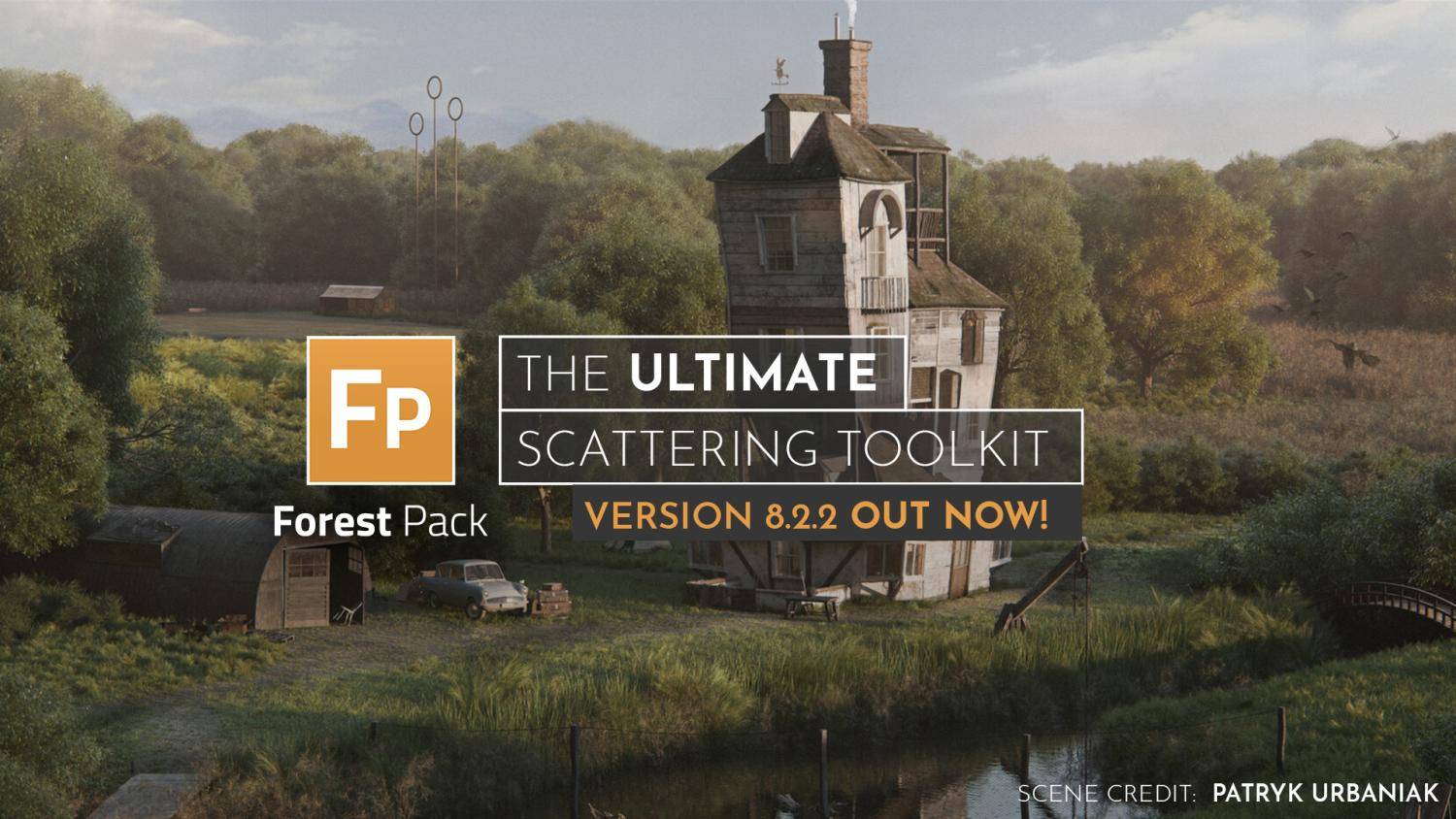 Hot on the heels of RailClone 6, we're pleased to announce a new update for Forest Pack Lite and Pro, with some handy updates to ForestSet, library browser improvements and many more changes based on feedback from our users.
Forest Pack 8.2.2 introduces the ability to use ForestSet (introduced in Forest Pack 8) for Forest areas, making it possible to create an easy-to-update container of scatters and nest them inside another Forest Objects to exclude items. Furthermore, the efficiency of Object areas using ForestSet has been greatly improved. Instead of creating a large area using the geometry of all objects in the set, separate areas are now internally generated per object, resulting in much greater accuracy and over large areas.
New additions to the Library Browser include support for ForestLOD and ForestSet so you can now safely create presets that use these features and save them to the library for easy access at a later date. Users should note that to use this feature, they are required to save the library scene with Forest 8.2.2 or a later version.
The new version also introduces a new option to the Library Browser under Preferences, called Use unique names on imported objects. By default, library objects are imported into the 'forest_templates' layer with a unique name prefixed as '_forest_library_XXXX'. This newly added feature allows users to disable the prefix and import objects with their original names. However, users are advised to use this feature carefully to avoid overwriting existing objects in the layer with the same name.
In addition to these updates, Forest Pack 8.2.2 has resolved several issues, notably, the permanent disabling of the Forest object when Distributed Rendering in V-Ray is used with 'Use local host' unchecked. Furthermore, artifacts encountered while using high Resolution values (above 4096) in Object Areas have been fixed. Also, a previously missing message in the Library Browser when loading Forest Pro items in Forest Lite has now been added.
Compatibility is improved in this update with the addition of support for V-Ray 5 in 3DS Max 2024 and restored support for V-Ray 3.6, which was initially dropped in Forest Pack 8.2.0.
We hope you find all the latest changes useful. To download the update, visit your User Panel. You can see all the update from this version in the release notes.
To see a full list of all the changes and fixes,  visit the release notes in our documentation. 
To update, you'll find the latest version in the products section of your user panel. If your maintenance has expired, don't worry it can be renewed for another year with no penalty for lapsed plans. 
Update to Forest Pack 8.2.2 now!
Never tried Forest Pack?
If you've yet to discover the benefits of Forest Pack, then there's never been a better time. You can try the Lite version free of charge, even commercially. Just visit the product page or use the button below to download the installer. When you're ready to upgrade for the full experience, you can purchase Forest Pack Pro from our online store.