News
Read the latest developments from iToo Software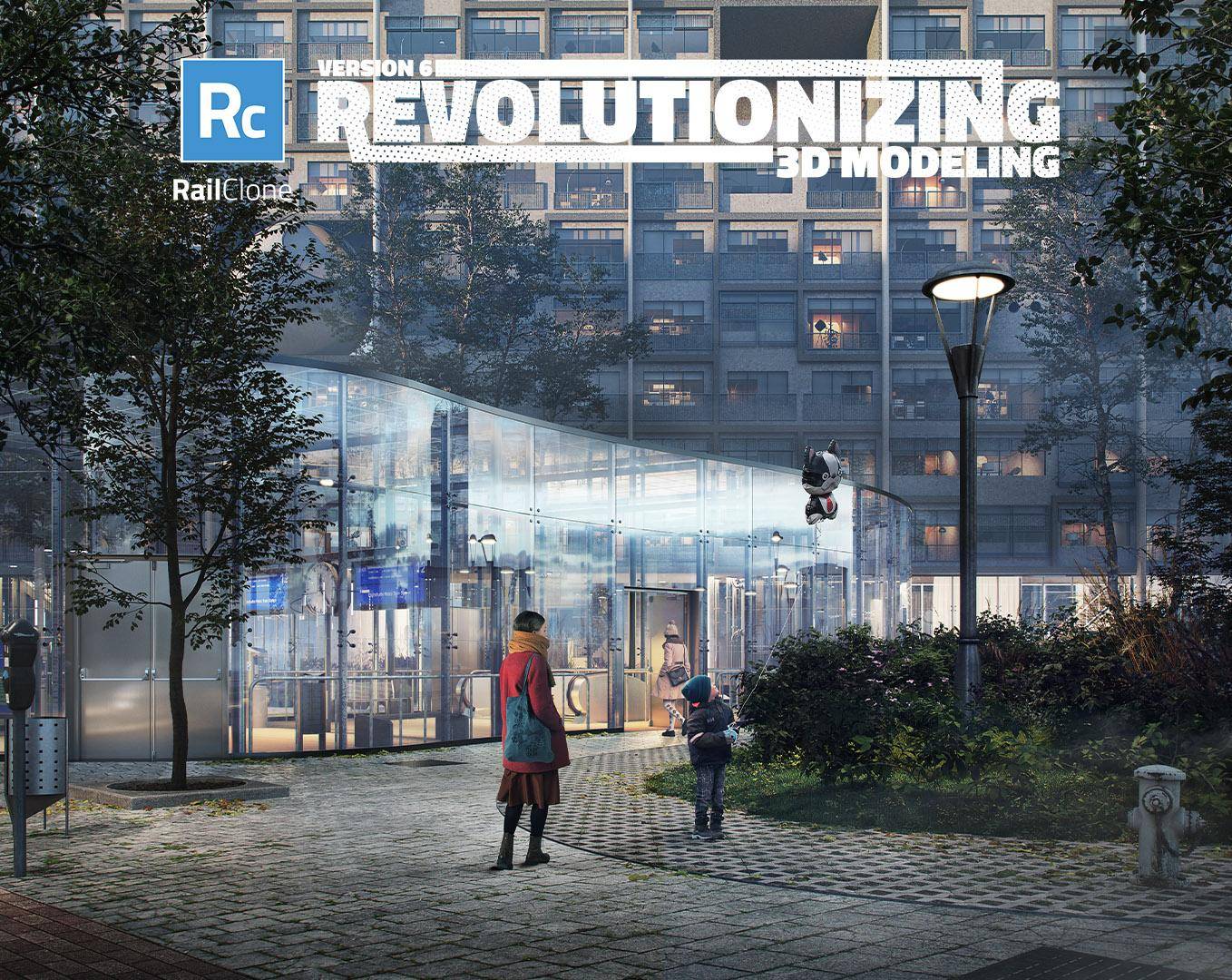 Scene by RZGraphics
The latest version of RailClone Pro makes it easier than ever to create complex parametric models for architecture, VFX, and games. 
We're proud to announce the release of RailClone 6, the latest version of our parametric modelling and layout tool for 3ds Max, packed with new features and improvements to enhance the user experience when creating new styles. 
The node-based editor is now much more user-friendly. In previous versions, the style editor would close when selecting another object. In RailClone 6 the style editor remains available so you can continue to edit the graph while interacting with the rest of the scene. There are also many more improvements to make work easier, including new ways to import scene objects, tools to make graphs easier to read, simplified techniques to create macros, new randomisation options and much more. 
Converting an existing model to RailClone is now much easier thanks to the new RC Slice modifier. It enables you to cut a model into the parts used in a typical RailClone style using a single easy-to-understand interface. Instead of generating lots of small parts, you can add the same sliced object to multiple segment nodes for a more intuitive and easy-to-update workflow.  
Once you've spent time creating a style, it's important that it's easy to reuse. RailClone 6 enhances the library management system, allowing you to quickly add new objects to a library by right-clicking in the browser and selecting the new Import RailClone Objects from Scene option. You can batch import objects, generate material libraries and thumbnails, and collect all the assets in one folder. You can even password protect your styles so you can share them with confidence. 
In addition to these new features, RailClone 6 also includes the first phase of an initiative to overhaul the built-in libraries. Five collections are updated with new geometry, textures and shaders that meet the high-quality standards of the industry.
Join our RailClone 6 livestreams
We invite you to participate in two exciting livestreams focusing on the new features of RailClone 6. The iToo team will kick off our first event on Tuesday, May 30th, at 4pm CET. Here, we'll delve into each new feature, large and small, and provide an interactive Q&A session, so come armed with questions! 
A couple of weeks later, on Thursday, June 15th, at 16:00 CET, we'll be hosting Rafael Zarza García from RZGraphics. He'll provide a fascinating walk-through of his impressive RailClone 6 promo scene, sharing numerous valuable tips and tricks along the way. 
We partnered with RZGraphics on this project, who used RailClone and its integrated libraries extensively to craft an incredible scene based on designs by Pedro Pitarch Architects
RailClone 6's headline features: 
Overhauled asset library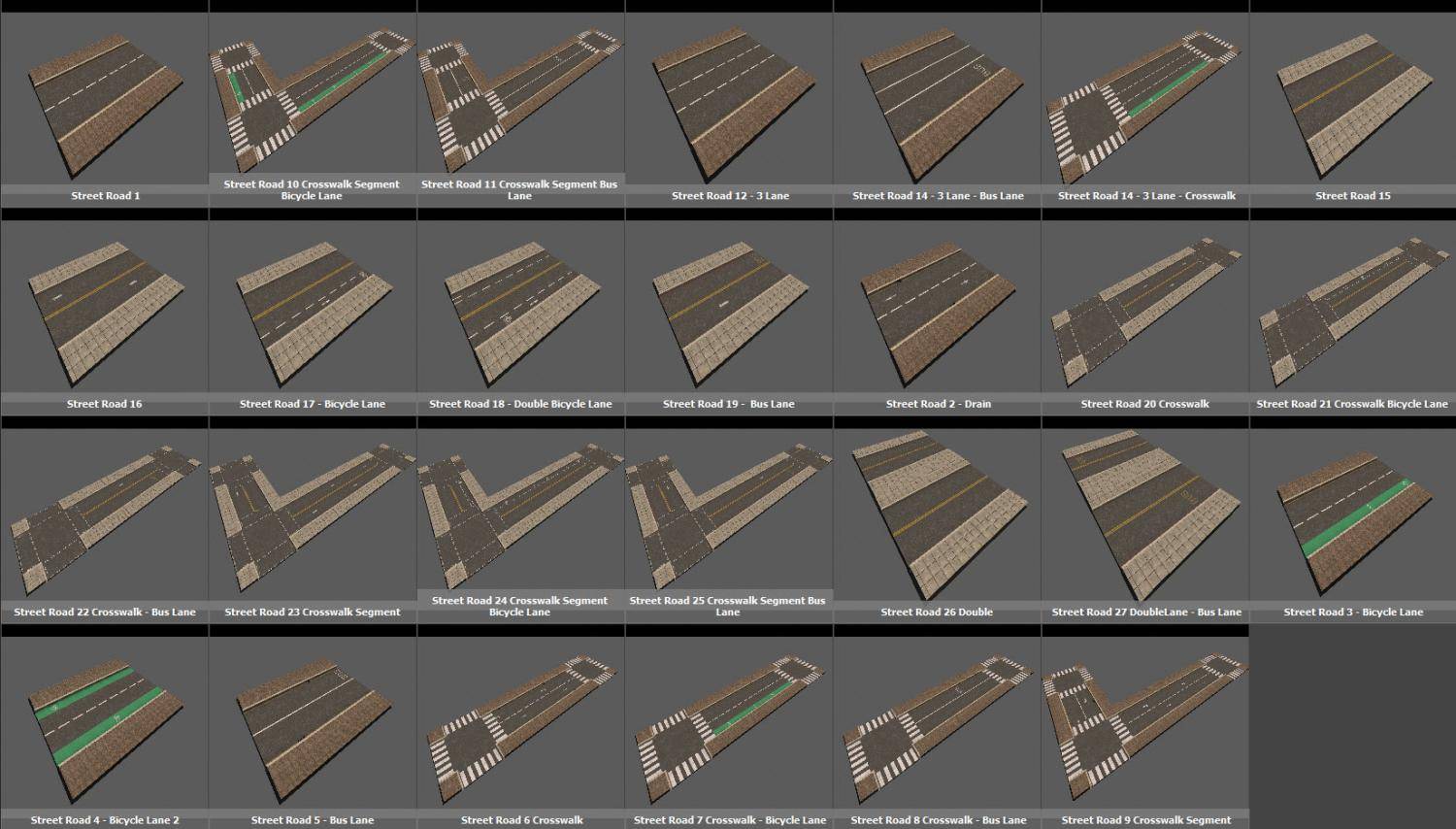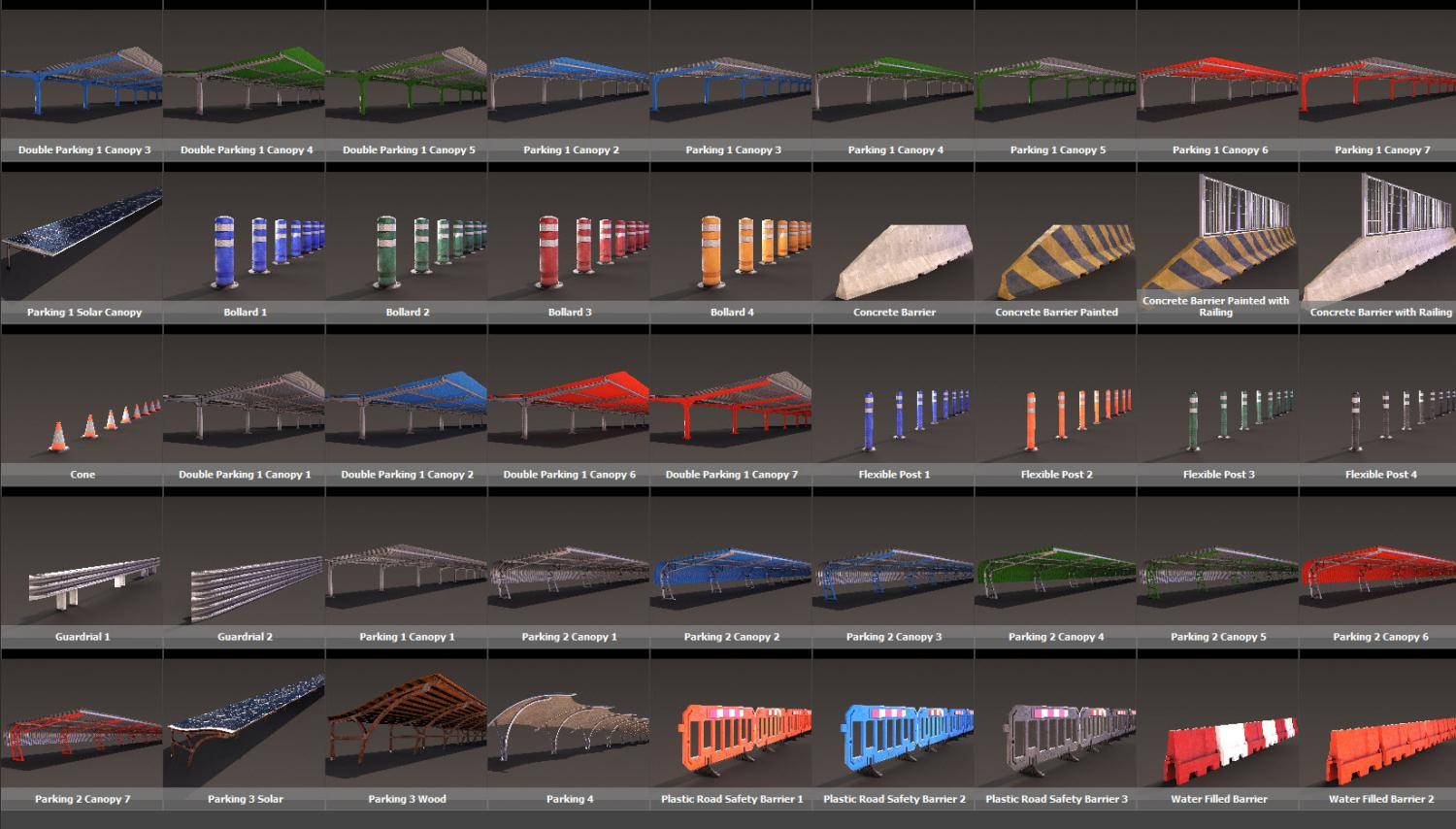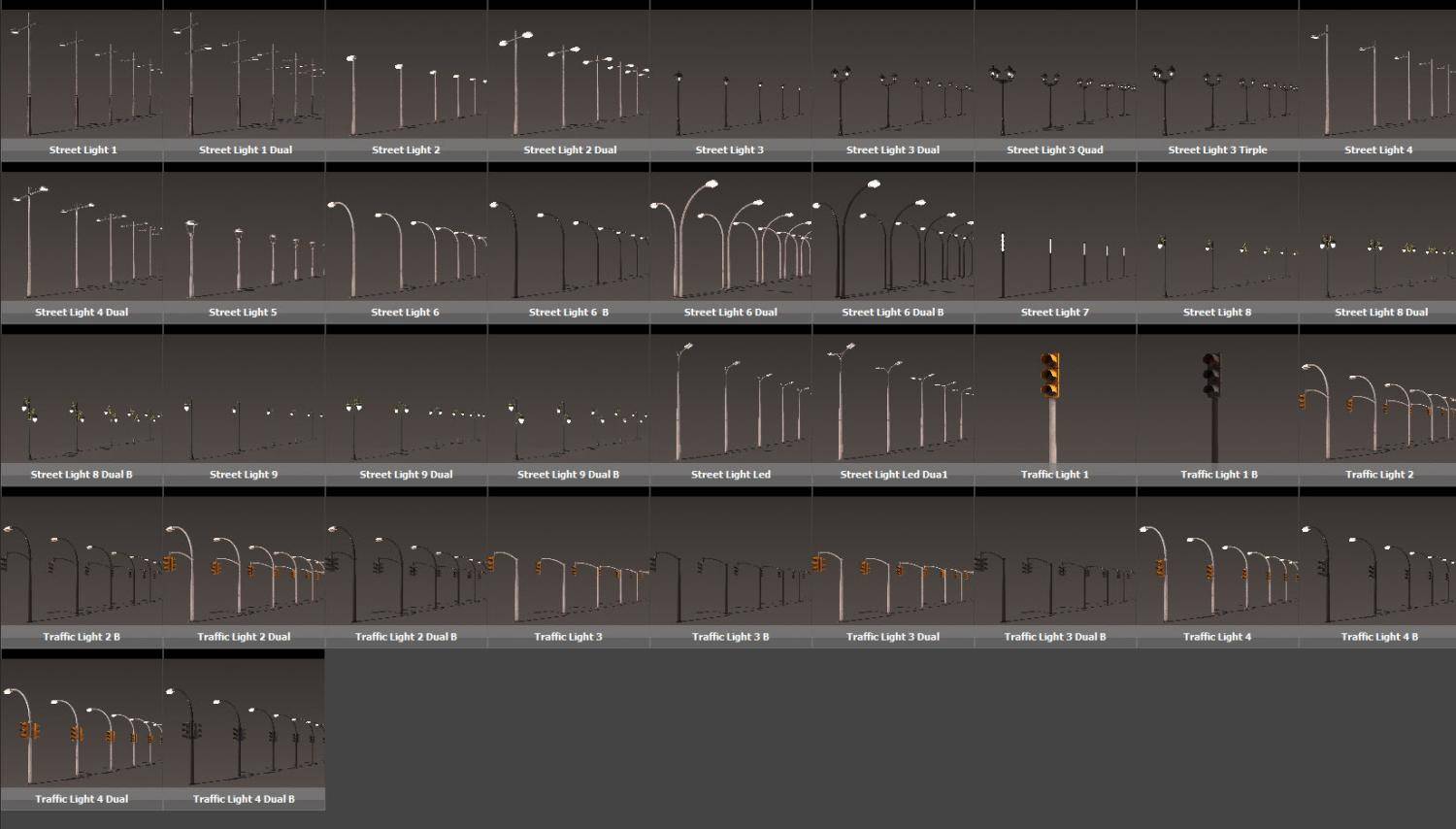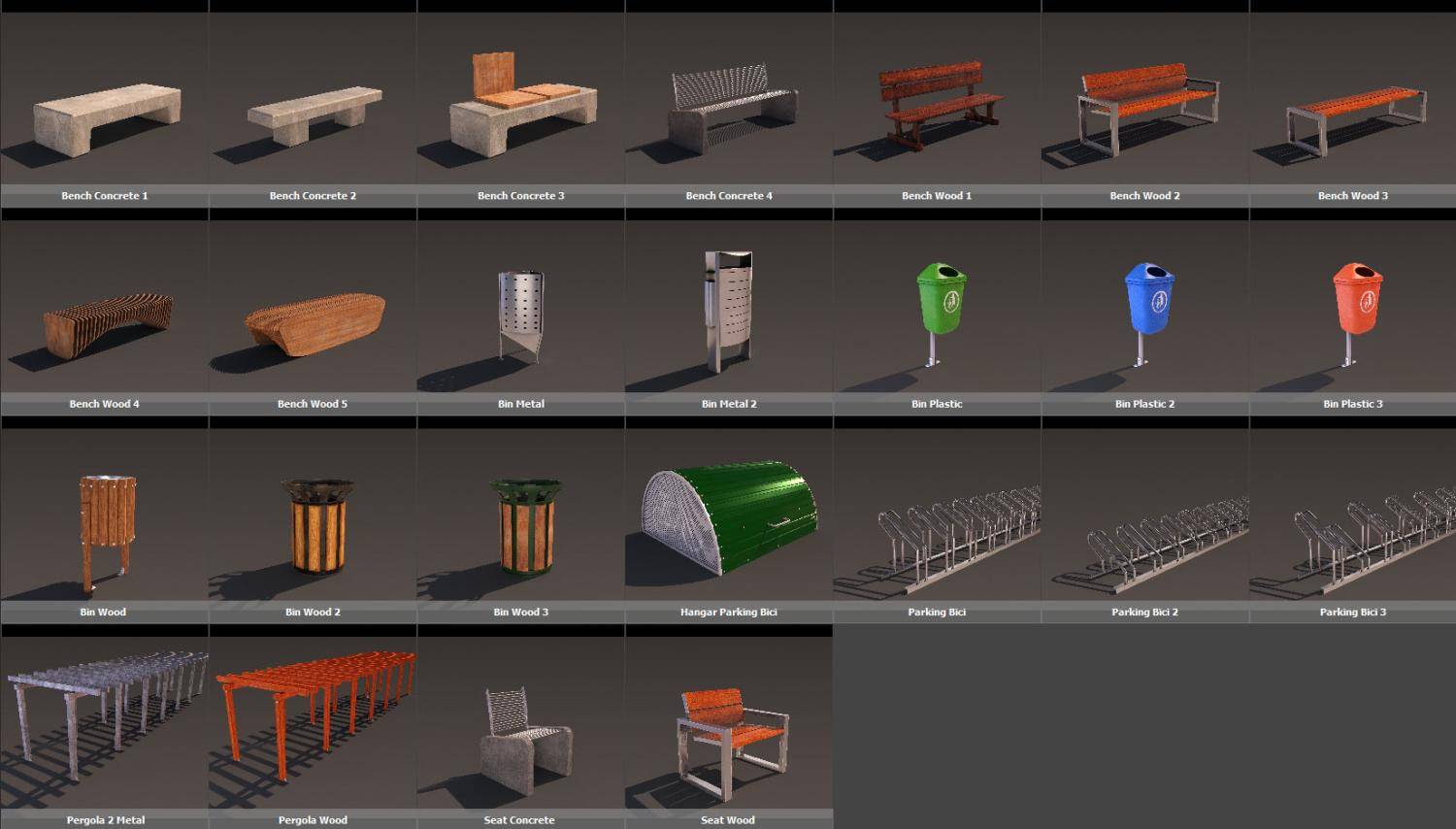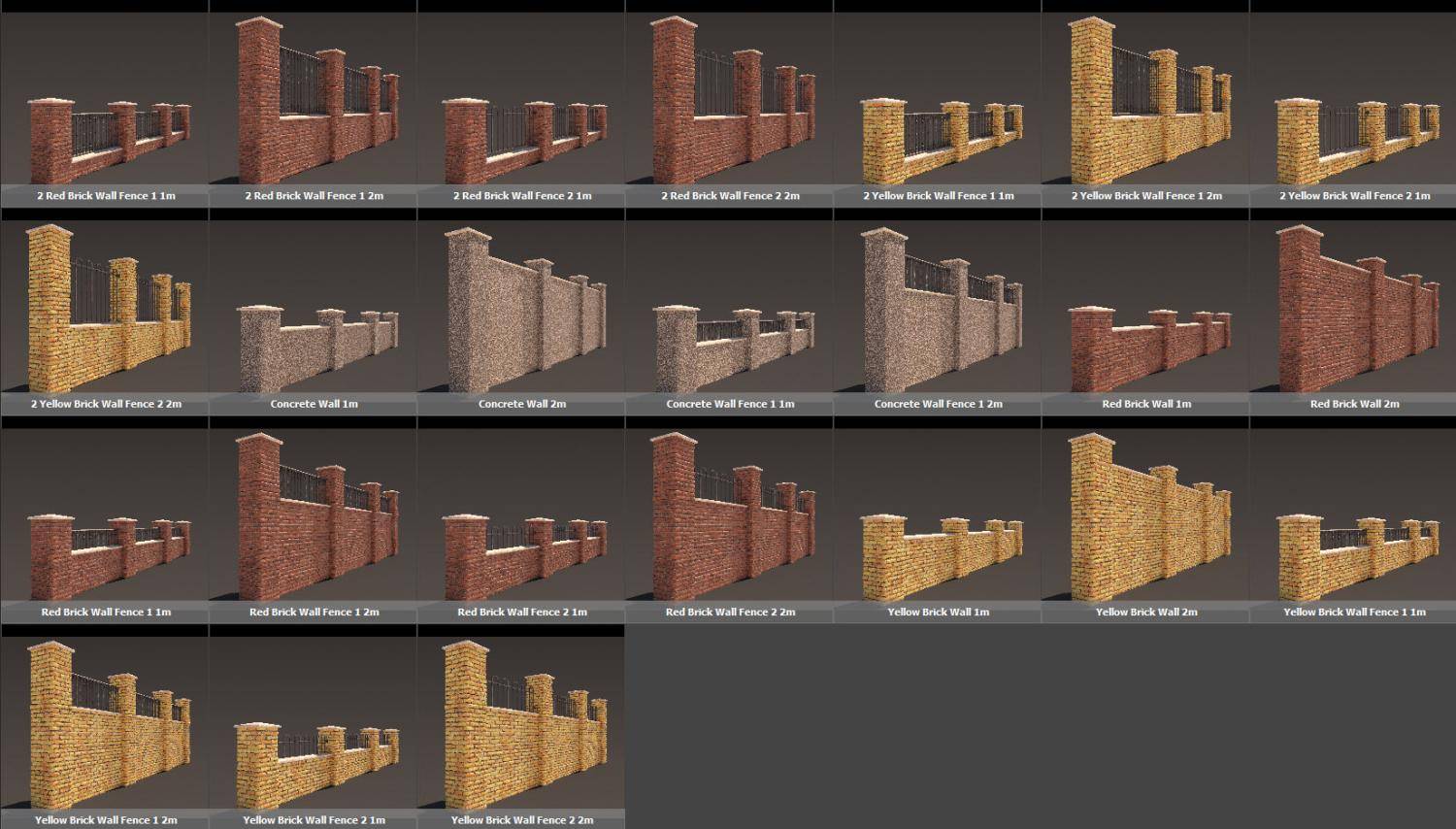 RailClone 6 marks the first phase of a major overhaul of the built-in library. In this release, there are over 160 new parametric assets in five collections including masonry walls, park benches, bins, bike racks, pergolas, roads, streetlights, traffic lights, parking canopies bollards, traffic barriers, and more. 
During the remainder of the year, we'll be releasing more updates with the aim of completely redoing the free styles that ship with the plugin with improved modelling, textures, and shaders.
You can see all of the assets that are included at no additional charge with a Pro license of RailClone in our online asset browser. 
Completely rewritten library browser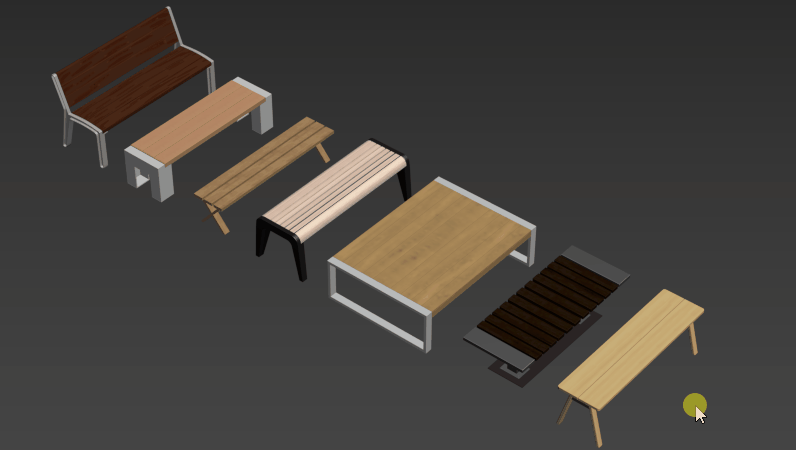 RailClone objects can be added to a library directly from the scene, including options to automatically build material libraries, collect assets, and generate thumbnails. This is more than just a single feature, it is the first release to benefit from a library browser that was completely rewritten from the ground up, making it much easier to develop new features in the future. 
Always-on-top Style Editor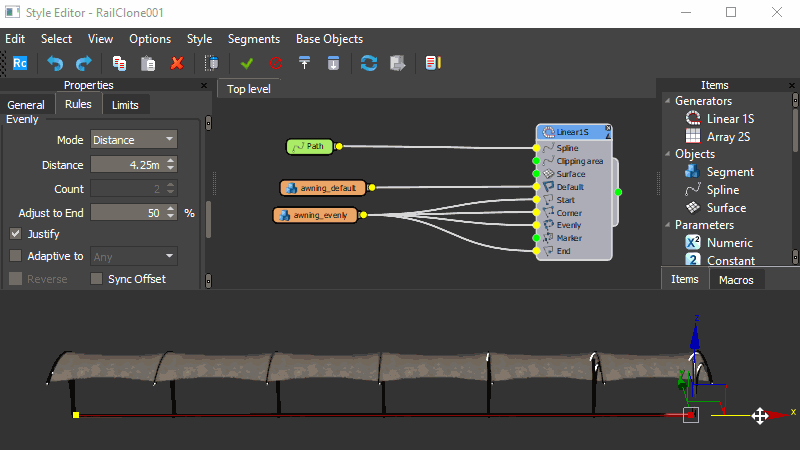 The Style Editor now has an always-on-top option that allows you to keep it open even when you deselect the RailClone object. This feature makes it easier to simultaneously edit styles and related scene objects. You can modify the source geometry, tweak the base splines, and work on other aspects of the scene without losing access to the graph of the last edited RailClone style. To see the graph for different RailClone object, simply select it and clicks its 'Open Editor' button. A new button has also been added to the Style Editor toolbar to select the active RailClone object. 
New nodes: Link and Reroute
Make graphs much easier to read using Link nodes that allow you to redirect and create branches in the wires. You can choose from several different node and wire styles or even hide the connection between two Link nodes to declutter your graphs.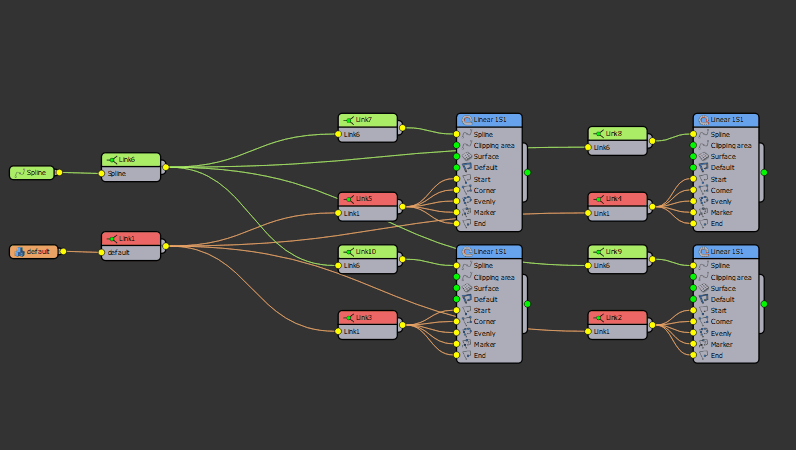 For simpler changes to Wires, you can simply double-click anywhere along a wire to add a new Reroute anchor. Reroute nodes are for adjusting the path of the spline, so they have a single input and output. If you need to branch a wire you use a Link node instead.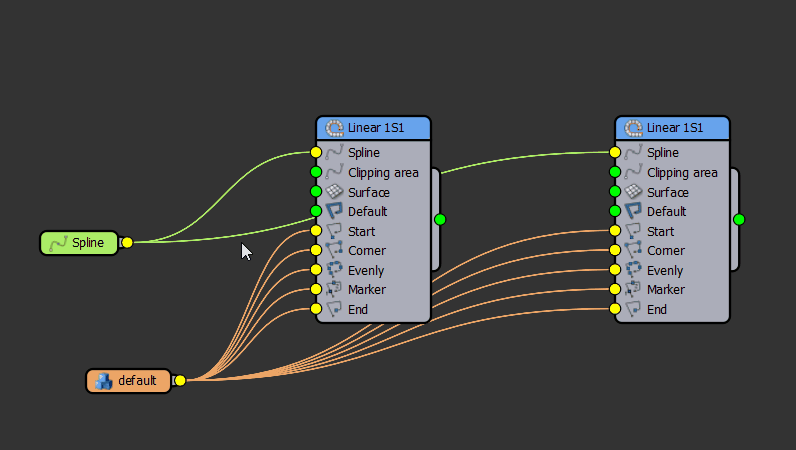 Macros Improvements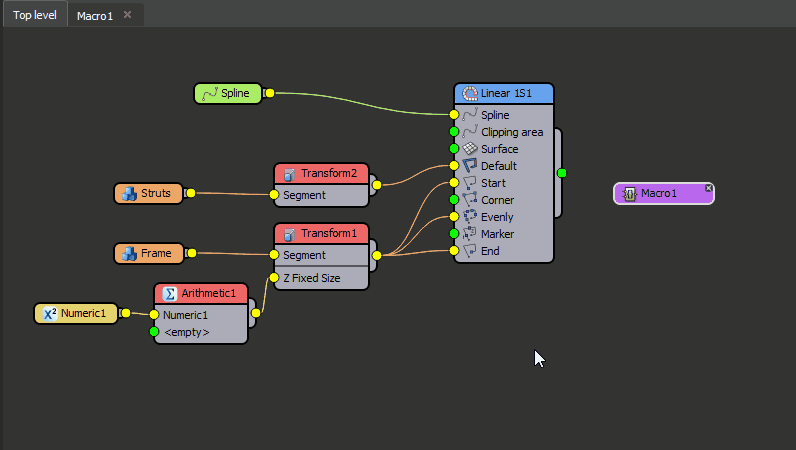 Create macros easily by simply copying and pasting an entire graph into a macro tab. All the base objects are automatically converted to inputs, and numeric nodes to parameters. A new combo selector UI element is also now available, and you can now organise parameters by grouping them into categories to make them easier to understand. Finally, you can edit a macro with a simple double-click instead of needing to open it using the right-click menu.
Other improvements include the addition of combo box parameter types, plus the ability to reset the parameter values of a macro back to its defaults by right-clicking on the node and going to Macro > Reset Parameters. 
Introducing RailClone Slice
Use the RailClone Slice modifier to prepare existing assets for use with RailClone. This new plugin allows you to manipulate multiple slice planes from a single interface to split a mesh into all the pieces needed to create styles with linear and array generators. 
You have two options: you can either export all the segments as separate objects, or you can simply add the whole model to RailClone and use a new option in the Segment node to automatically access any slice from the object without having to break it into multiple parts.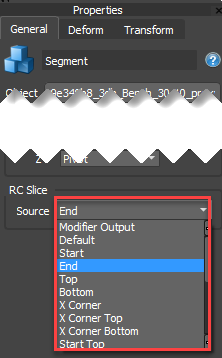 Password protect graphs
Share styles with confidence using the new password protection feature. To add a password, in any style go to the Style dropdown and select Protect by Password. The next time someone selects the RailClone object and tries to open the style editor, they'll be prompted for the password to continue. You should be careful though; it's so secure there's no way to recover a password if it's forgotten! 
Work faster with countless Style editor improvements
Speed up object creation with several often-requested improvements to the Style editor, including: 
The ability to duplicate nodes and wires using shift and drag.
An option to import the current scene selection to the style editor as new segment and spline nodes.
The ability to assign an object to multiple selected Segment nodes.
Window or Crossing marquee selection of nodes.
The ability to save presets for drop-down list parameters.
The ability to change the wire thickness using a new option in Preferences>Wires.
The ability to disable Numeric parameters and export their On/Off state. 
The ability to export the Align modes from the Segment and Transform node. To control it using a numeric node, use 0 for Automatic, 1 for Pivot, 2 for: Min, 3 for Middle, and 4 for Max.
Several new Seed options have been added to the Randomize node. You now have the same features as the Random numeric node, including Sync between Generators, Generate on, etc. This can simplify graphs as it's no longer necessary to create this effect using a Selector node with a Random number node wired to the Index input. You can now simply use a single Randomise geometry node instead. 
The Randomize and Random nodes' Sync between Generators option has now been renamed to Reset On, and provides several new modes including X Spline,X Spline Section, Array Row and Generator. This makes some things that were previously impossible a cinch, such as synchronising random values so that they match across rows in an X Evenly column. 
The Conditional operator can now test for multiple conditions using AND/OR logic. 
You can now choose whether segments are renamed to match the source object using an option added to the Preferences menu. 
A new option to hide all the wires, except for those connected to the currently selected node. To enable this mode, use the View > Hide Wires option or Ctrl-W on the keyboard.
A new Parameter node called Value List is used to store a list of values that can be selected using an index or an attribute of the spline or marker. It's similar to the existing Selector operator except it can be used for strings, numbers, ranges of values ('1-3') and lists of numbers/ranges separated by commas ('1-3,5,7').
RailClone Spline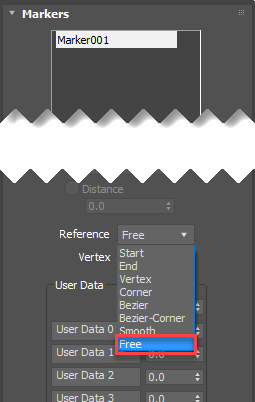 RailClone Spline gets a new "Free" marker mode. These types of markers are not assigned to a specific part of a path. But instead, can be used to control parameters for an entire subspline. Unlike normal markers, they can also be used alongside the Generator Padding feature. 
Capping Improvements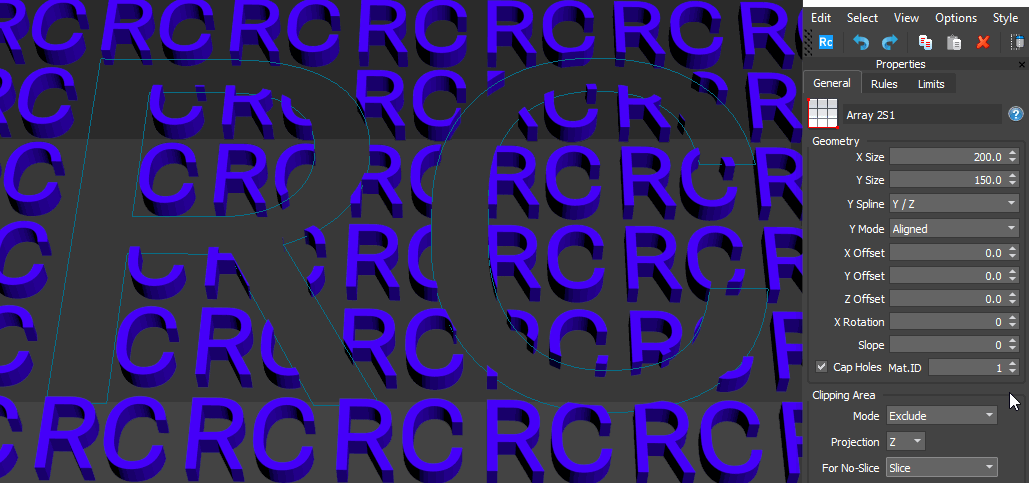 You can now set the Material ID for capped faces, allowing for different materials to be assigned to sliced faces compared to the rest of the model. In addition, capped faces generated from Clipping areas can be automatically box mapped using the parameters defined in the Segment node. 
Improved deformation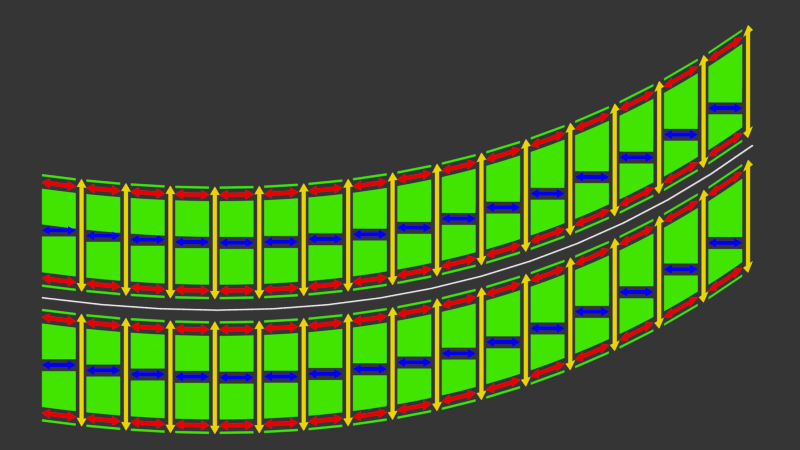 RailClone's advanced deformation modes, such as Flat and Vertical Top and Bottom, have been improved. In previous versions, the ability to mix Stepped and Vertical modes was limited to geometry above a spline. In RailClone 6, you can now use these features whether a segment is above the spline, below the spline, or spanning both. 
Groups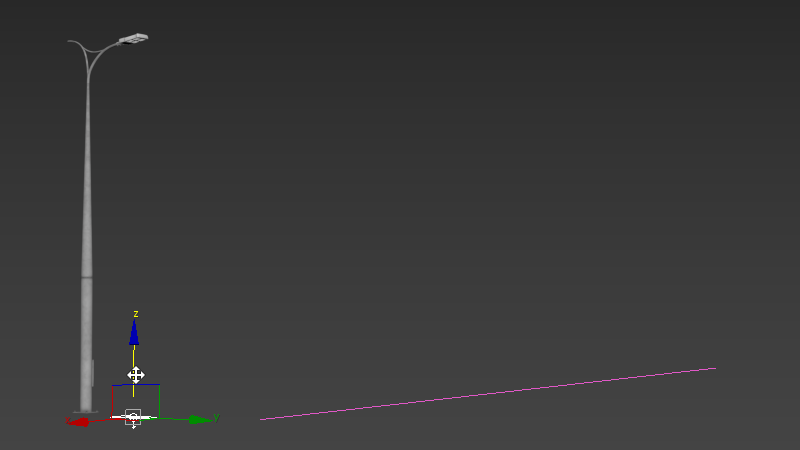 RailClone can already distribute groups, but it had some limitations when items in the group were rotated or scaled. We're happy to announce that these are a thing of the past and groups are now working as you would expect so you can go ahead and compose your groups however you like safe in the knowledge that they'll remain in place when added to RailClone. 
Improved Corona support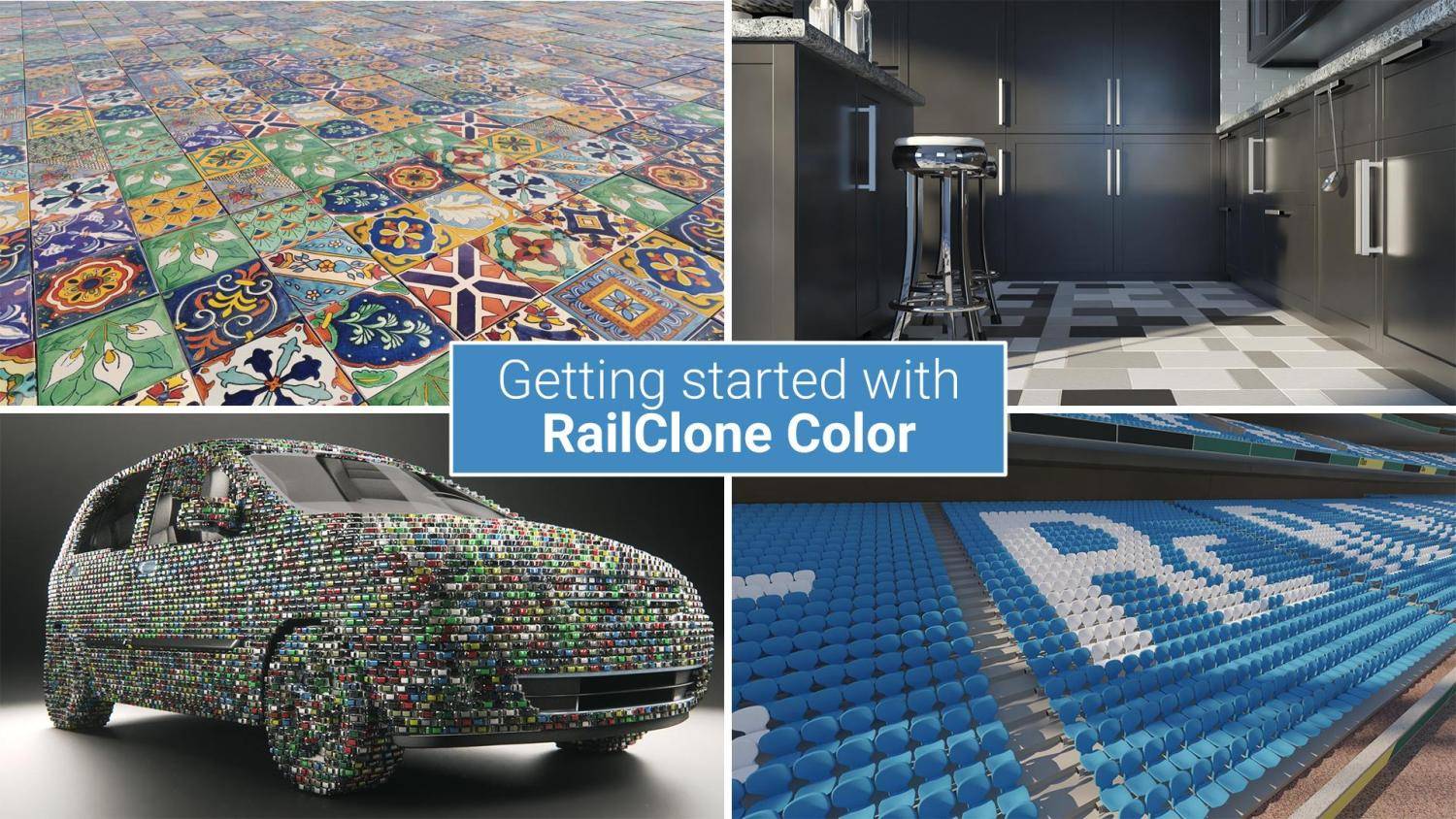 RailClone Colour is now natively supported in Corona Renderer v9 or above. This means Corona users can now benefit from RailClone colour's powerful randomisation features including the ability to randomise bitmaps, randomly tint maps based on a gradient or pixels sampled from a texture, and even the ability to colourise objects based on a texture mapped to a surface. To see how RailClone colour is used, check out our tutorials.
New Arithmetic attributes
For fans of RailClone expressions, we've added a couple more controls. InRender can be used to change parameters at render time. This attribute simply returns 1 when building for render, or 0 for the viewport. 
We have also included two new attributes that can detect whether a spline is open or closed. XSplineClosed and YSplineClosed return a value of 1 when the spline is closed, or 0 if it's open. 
Better pipeline integration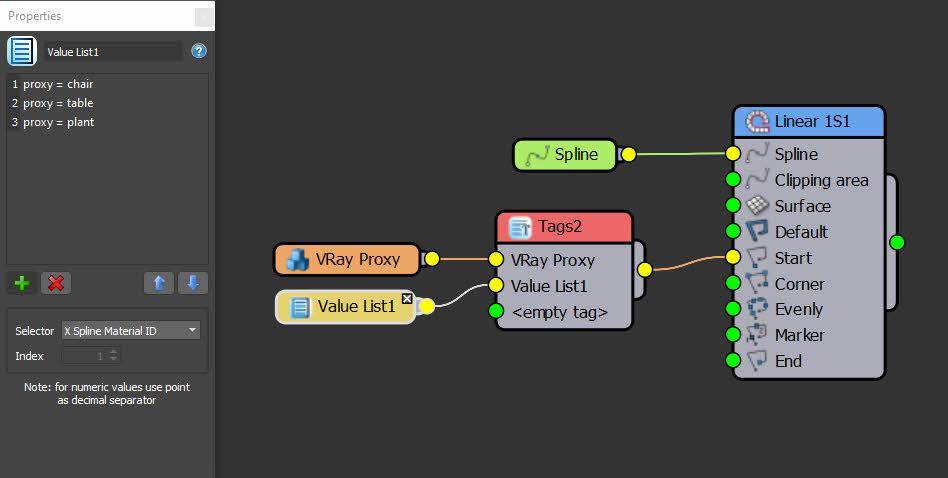 User Properties are now retained after instantiating with RailClone tools, making it easier for studios with complex pipelines to manage and incorporate these properties. RailClone has also added a new Tag node that allows you to add user properties directly from the style editor. These properties are propagated to native instances when the RailClone object is instantiated using RailClone Tools for use in other applications.
To support the ability to add Tags dynamically, RailClone 6's Numeric and Constant nodes now have a new String type. In addition to working with User Defined values, they can also be used to create a comma-separated list or a range for use with the Generator's Limit by ID feature. 
RailClone Tools also gains a new export option that saves the mesh pieces that make up a model to an FBX file, along with an XML file that contains the properties required to reassemble them. 
To help build RailClone into larger automated pipelines, you now have the ability to control RailClone Tools and the Library Browser using Maxscript. To see how this works, check the updated pages in our documentation. 
Read the online changelog to see a full list of all the new features, improvements, and fixes.
---
Where to download?
RailClone 6 is available right now from your User Panel. Just visit the My Products section to download
If your maintenance has expired, don't worry it can be renewed for another year with no penalty for lapsed plans.
 
Never tried RailClone?
If you've yet to discover the benefits of RailClone, then there's never been a better time. You can try the Lite version free of charge, even commercially. Just visit the product page or use the button below to download the installer. When you're ready to upgrade for the full experience, you can purchase RailClone Pro from our online store.